Here's a quick menu of what's on the site to read right now!
Thanks to the Orb, they'd been living large outside of time — until it all came crashing down.
Stranded on a strange moon, four space pirates and one stowaway find themselves forced to discover what comes next.
Subscribe via RSS / Buy the PDF & EPUB and read it right now!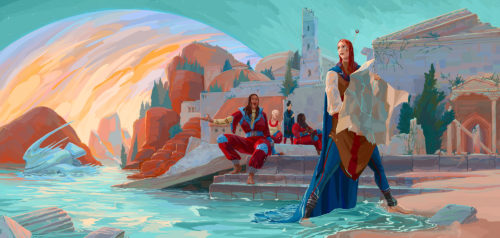 Wolf Neighbours
Tonight, I will begin to tell you a story of wolf neighbours.
Featuring mist and murder, regrets and revenge.
Content warnings for body horror and violence.